Tomorrow's global growth will be heavily – though not exclusively – focused on emerging markets. We believe you should be too. That's why our map of the world looks a little different. We have offices in Europe and Asia, and research consultants on the ground in more than 20 markets: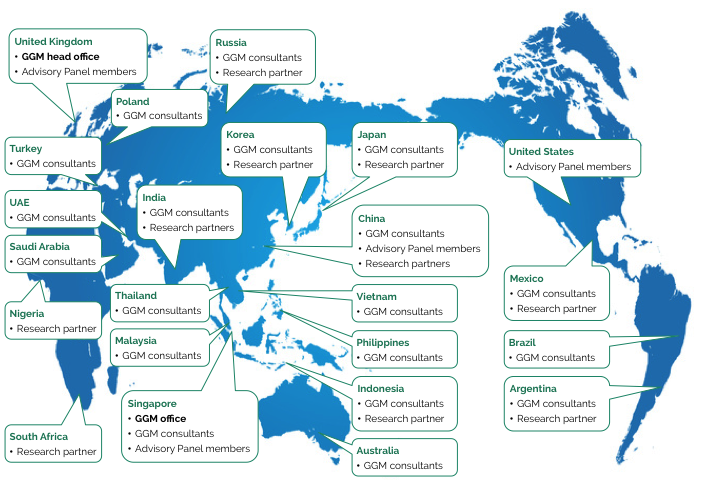 Offices in the UK and Singapore
Our offices in the UK and Singapore are your client service centres, and provide research program management, data quality validation and market analysis. We have also teamed up with trusted partners in Brazil, California, China, Japan, New York and Russia, to serve you more locally when needed.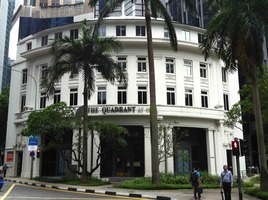 In-country research consultants
We believe the only way to research a market properly is on the ground, so our research and data gathering are done by our in-country Research Consultants. They know their country's industry players, opinion leaders, the regulatory environment, the local culture and of course the language.
Our country consultants constitute a flexible resource that gives you access to local expertise, contacts and information in over 20 countries, when and where you need it.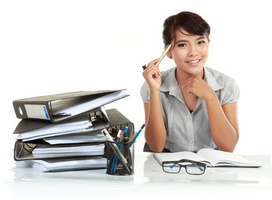 Interested in working with us as a research consultant?  Get in touch
Research partners
We work with selected partner companies when you need more extensive local fieldwork such as a statistically representative survey of customers. Especially important in big markets such as China - with 25,000 hospitals, more than any other country - India, Brazil and Indonesia.
Our partners are specialists in market research for healthcare or one of our other focus industries, and adhere to the same quality standards we apply to our own research.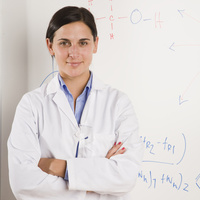 From China to Brazil to Turkey, and in over 20 other global growth markets, we have resources on the ground to provide the market insight you need to succeed. Talk to us.